Two years ago on the Sunday after Thanksgiving, my DH and I went down to animal control to look at the cats. We weren't intending to come home with a kitty, much less a sick on, but we did. We adopted a cute little malnourished waif of a cat who quickly wormed her way into our hearts.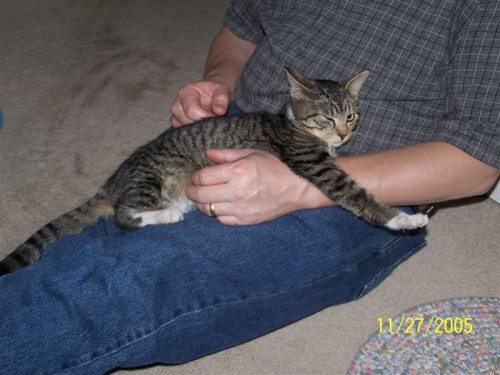 Hosted on Fotki
Hosted on Fotki
Little did we know how sick she was. She spent the first week of her life with us at the vet's with a very nasty upper respiratory infection. They didn't think she would survive the first night, but she did!! And we're ever so thankful. She's brought lots of love and laughter into our lives these past 2 years. She's a little cuddle bug when she's sleepy and full out terror when she's in play mode!
Happy Gotcha Day, Hannah Grace-girl!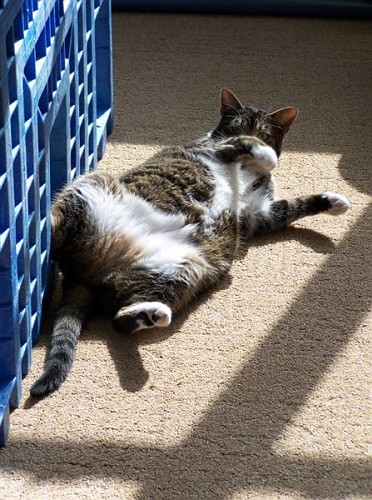 Hosted on Fotki
Hosted on Fotki
Hosted on Fotki